Posted May 18, 2012
Research shows Jasmine improves sleep
By: Robyn Coughlin
Recent research shows that certain plants, specifically Jasmin, can improve concentration and give one a better night's sleep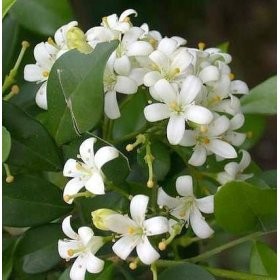 .
As with most research, these benefits are not proven to work for anyone, nor are they proven to work at all. However, there is scientific evidence that indicates certain plants will improve cognitive functioning and overall quality of sleep.
Dr. Bryan Raudenbush, assistant professor of psychology at Wheeling Jesuit University (WJU) and his colleagues studied 20 people while they slept for three consecutive nights. The study consisted of three different groups of people: those who were exposed to a Jasmine odor, those who were exposed to a Lavender odor, and a third 'control group' who was exposed to no odor at all.
After comparing the data it became evident that subjects who were exposed to Jasmine had a better night's sleep.
Medicinal plants and blossoms are mainly used for their oil, however, does not discredit the findings of the sleep study.
Caring for these plants isn't always easy here in South Dakota.
Jasmine and Gardenia's are tropicals and will not survive our winters. They can be planted in pots and set outside during the summer and then brought into the home before Fall frosts and treated as houseplants.
Lavender is a perennial meaning it blooms year-round without having to be replanted.
Whether you like the plants for their natural beauty or scientific health benefits, Oakridge Nursery has what you need. They carry both lavender and Jasmine, as well as the pots, soil, tools and other accessories needed for your home gardening needs.
---
Get updates from Oakridge Nursery!
Join our email list or like us on Facebook to receive updates about new store deals and products.